17 Jun

Ultimate Sign of Satisfaction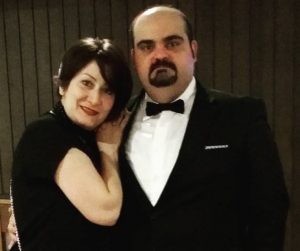 We love to see couples practice manual osteopathy together. It is financially and emotionally a wise decision. At the National Academy of Osteopathy, we have a number of couples as alumni.
The most recent one is Saideh Shahbazi who was accepted to the National Academy of Osteopathy DOMP program in 2019. Her husband Ahmadreza Hanaei, DOMP is one of our alumni who practice in clinic 75 of Osteopathy Chronic Pain Clinics of Canada in West Vancouver.
We are grateful that Ahmadreza (Adam) referred his wife to study manual osteopathy at NAO. This is a sign of trust and his happiness with the education he received at NAO. It makes us proud to have referrals from our alumni.